Aoraki Mackenzie International Dark Sky Reserve
The Mackenzie Region is home to some of the clearest and most spectacular night skies in the world.
The dark sky reserve was the third if it's kind to be recognized in the world when it was created in 2012 with accreditation from the International Dark-Sky Association in Arizona.
It was also the first to be given gold tier status and is the second largest dark sky reserve in the world at 4,367sqkm.
AMIDSR is the world's best known reserve and a global flagship for promoting dark skies and Astrotourism.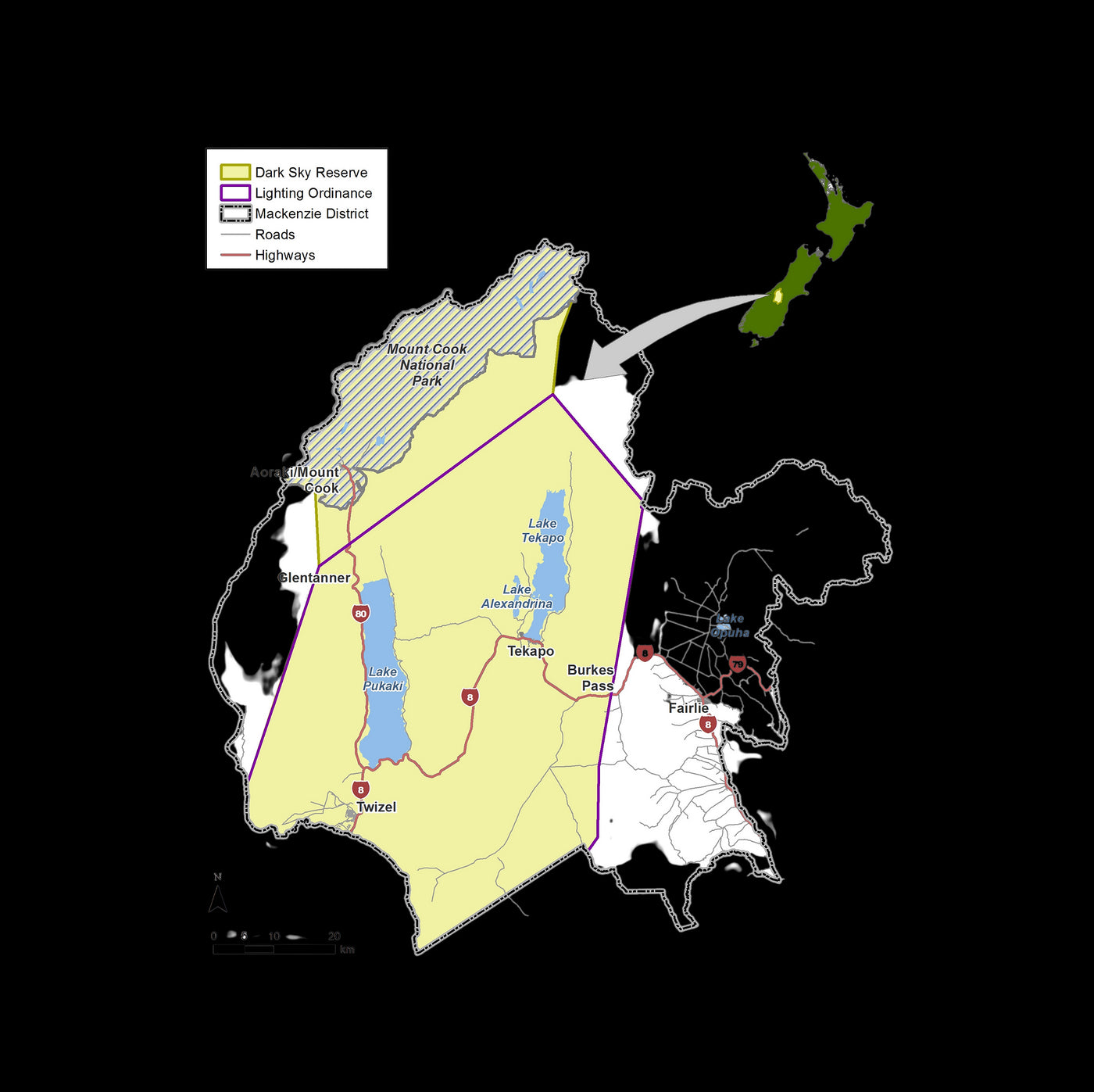 Location
The Aoraki Mackenzie
International Dark Sky Reserve is 4,367 square km, comprised of Aoraki/Mt Cook National Park and the Mackenzie Basin of Aotearoa New Zealand's South Island.
The reserve includes Lake Tekapo and the Godley Valley, Lake Pukaki and Aoraki/Mount Cook National Park within Te Wāhipounamu - South West New Zealand World Heritage Site.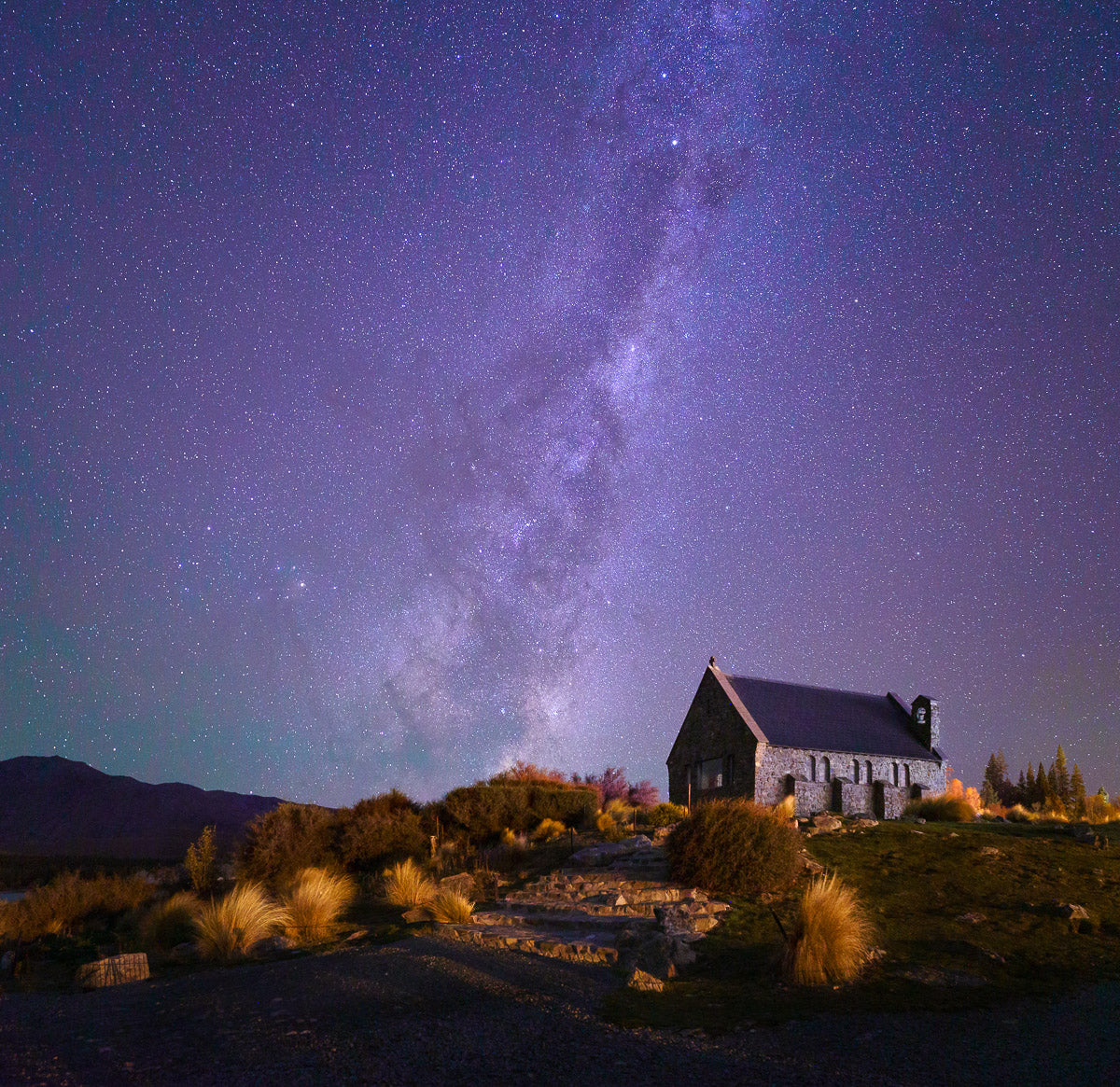 The night sky
The lack of light pollution, clarity of the night sky and the wide open vistas of the Mackenzie Basin are features that make this site special and distinguish it from other locations around the world with equally beautiful night-time vistas.
The night skies correspond to the Bortle class 2, representing a virtually pristine night sky.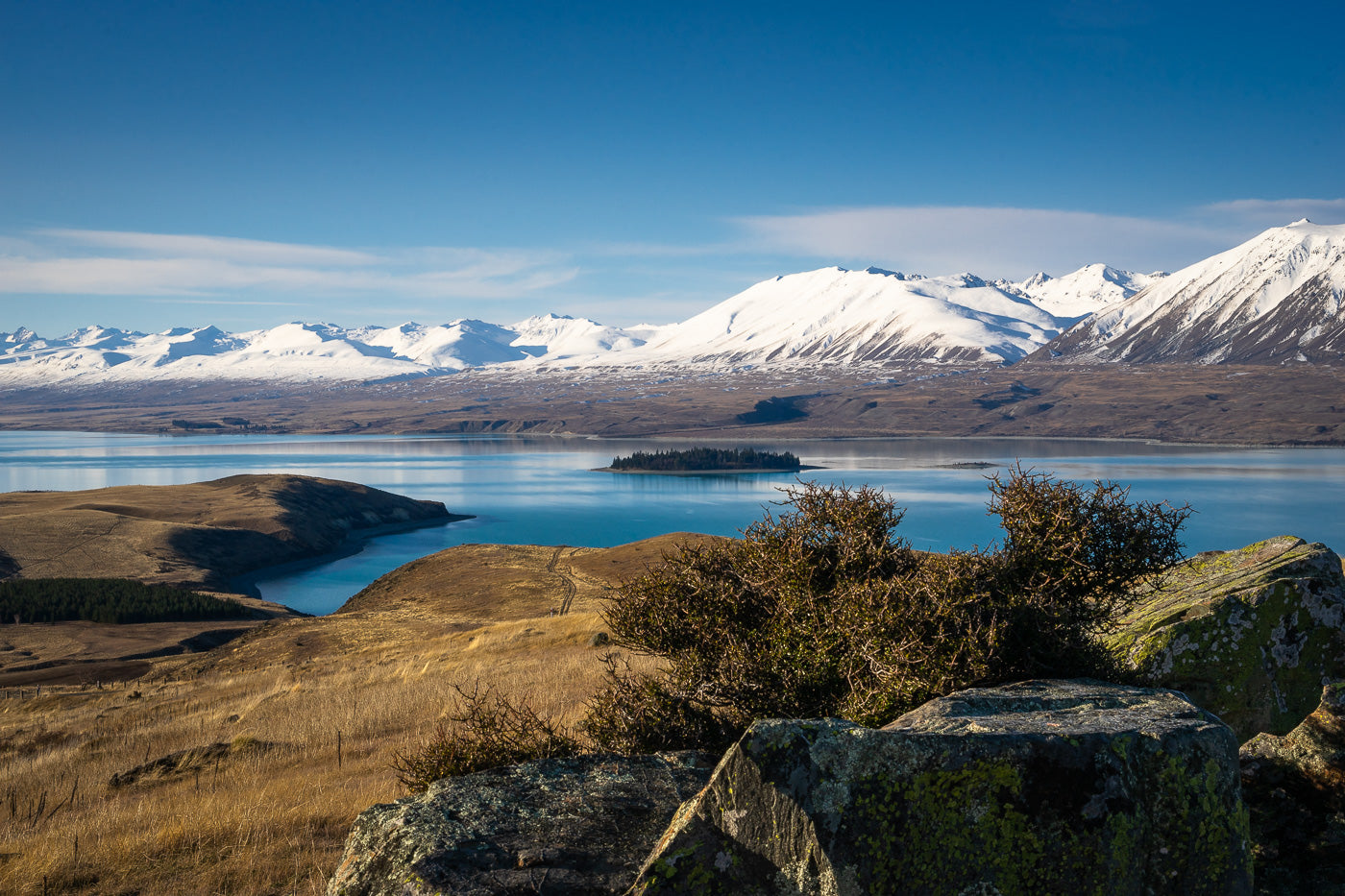 The landscape
The Mackenzie Region is located in the centre of the South Island and is the largest intermontane basin, or 'plateau amongst mountains', in Aotearoa New Zealand.
The dramatic landscape was shaped by glaciers and features huge
glacial lakes and golden tussock lands ringed by snow-capped mountains.