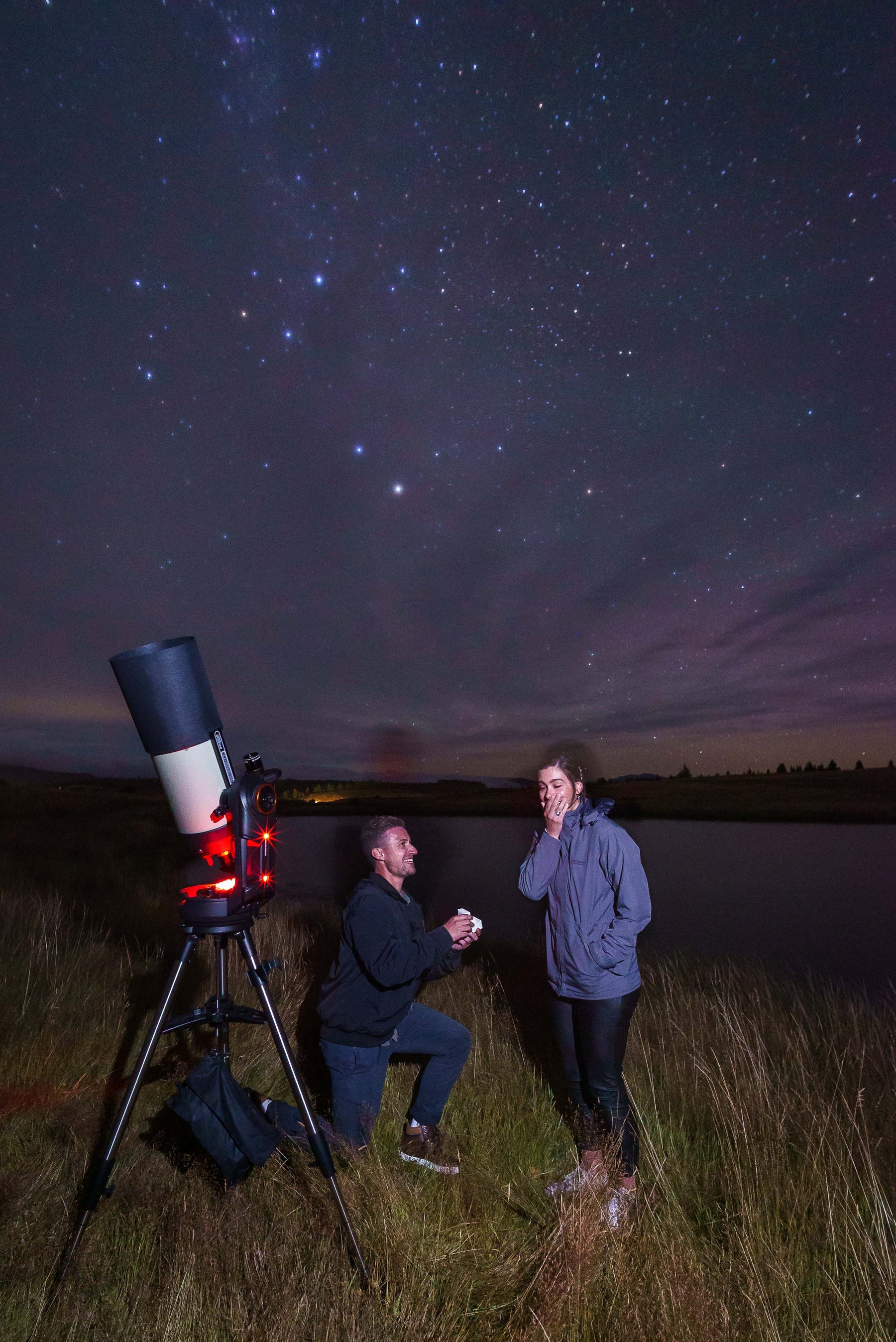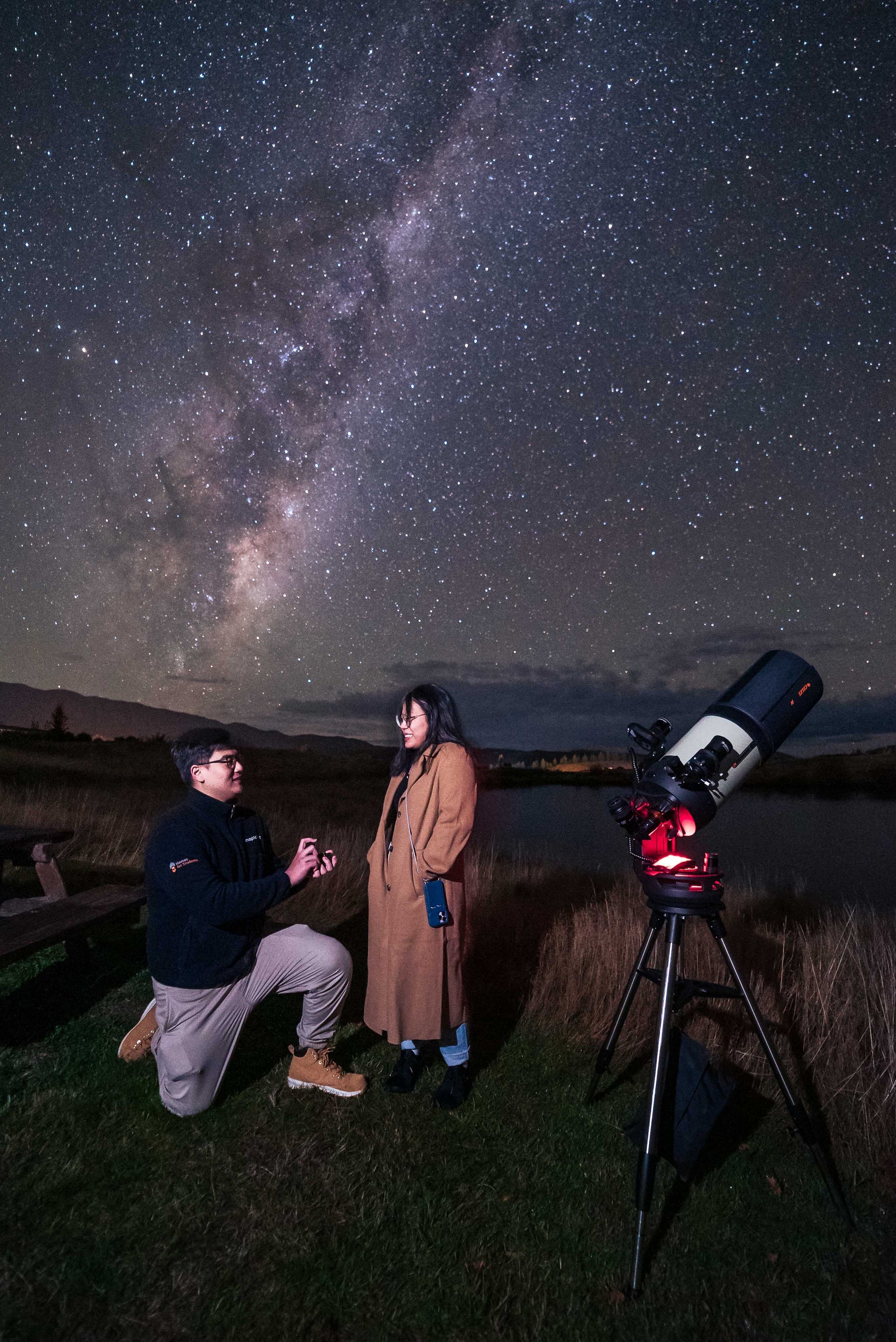 Starry Engagement Shoot (Lake Tekapo)
Options:
Stargazing Tour with Engagement Shoot
Private Stargazing Tour information
Propose to your special someone in arguably one of the most romantic & breathtaking settings possible.
Relax into the night with your loved one as you enjoy a private guided tour of the stars.
Your guide, Joseph will help set the mood by showing you around the night sky with the help of his Laser pointer & Telescope.
When the time comes, Joseph will be there with a camera ready to capture your special moment as you get down on one knee and proclaim your love.
This product is an engagement photo shoot disguised as a star gazing tour.
Please allow upto 2 hours for this engagement session.
This can be held at your accommodation in Lake Tekapo or at an alternative remote location.
Approximately 10 carefully edited photos will be supplied to you in digital format, sized for both web & print.
Extras, such as champagne & sparklers are available ( see options ).
• Engagement can be held at your accommodation or at a remote stargazing location
• Upto 2 hours in duration
• Engagement photography service included
• Friendly and knowledgeable local Kiwi guide
• All stargazing equipment is provided for an unforgettable night under the stars
• Hosted under some of the purest quality night skies in the world
• Extras available (Champagne & Sparklers)

• Private session can be tailored to your individual needs.
• Facilitated by an experienced and friendly astronomy guide/ professional photographer.
• High powered Telescope
• Laser pointer as a visual aid
• Photos will be delivered in digital format
Can't find what you're looking for?
Get in touch here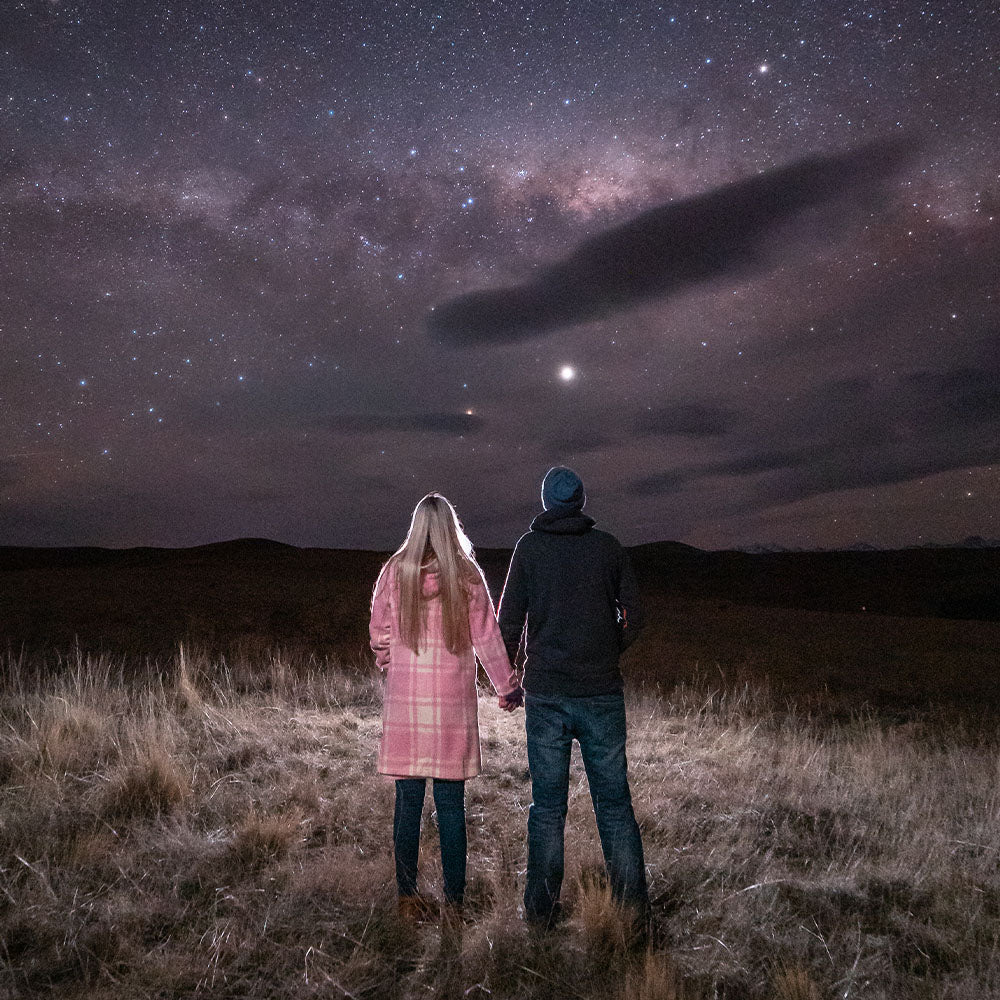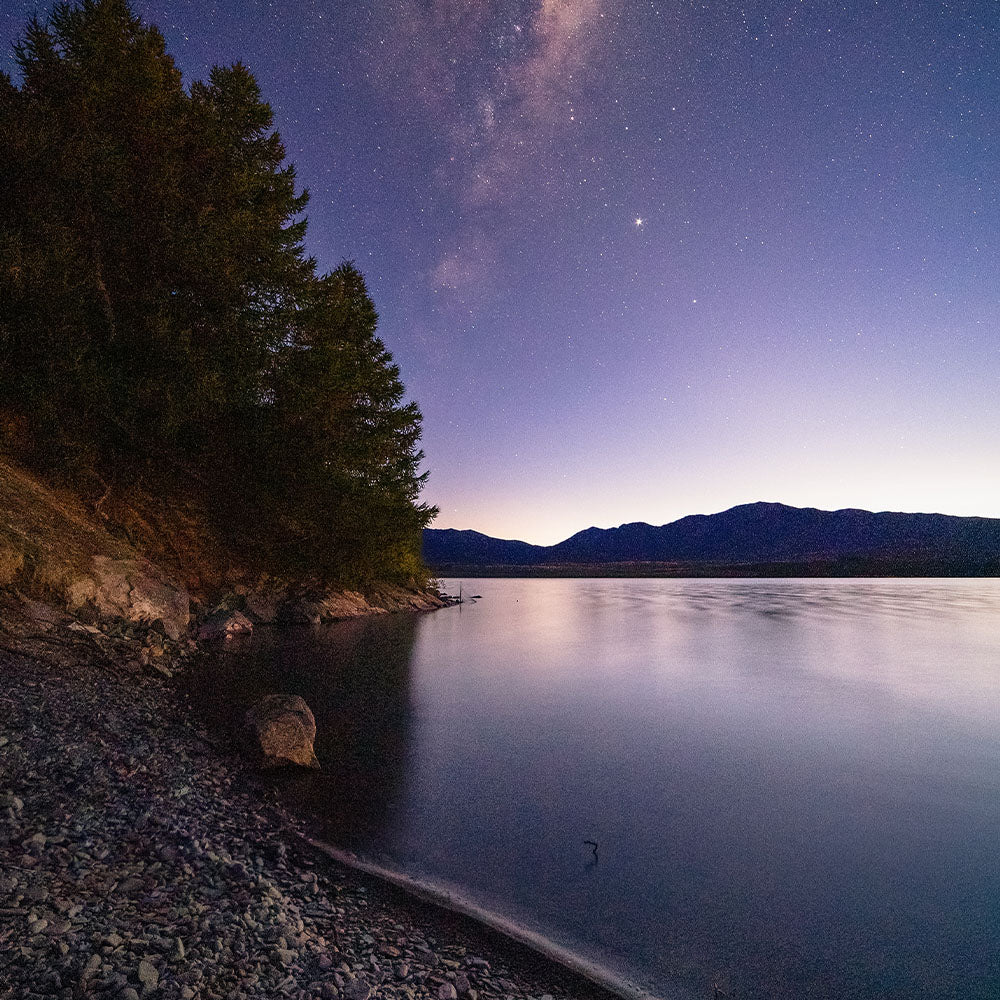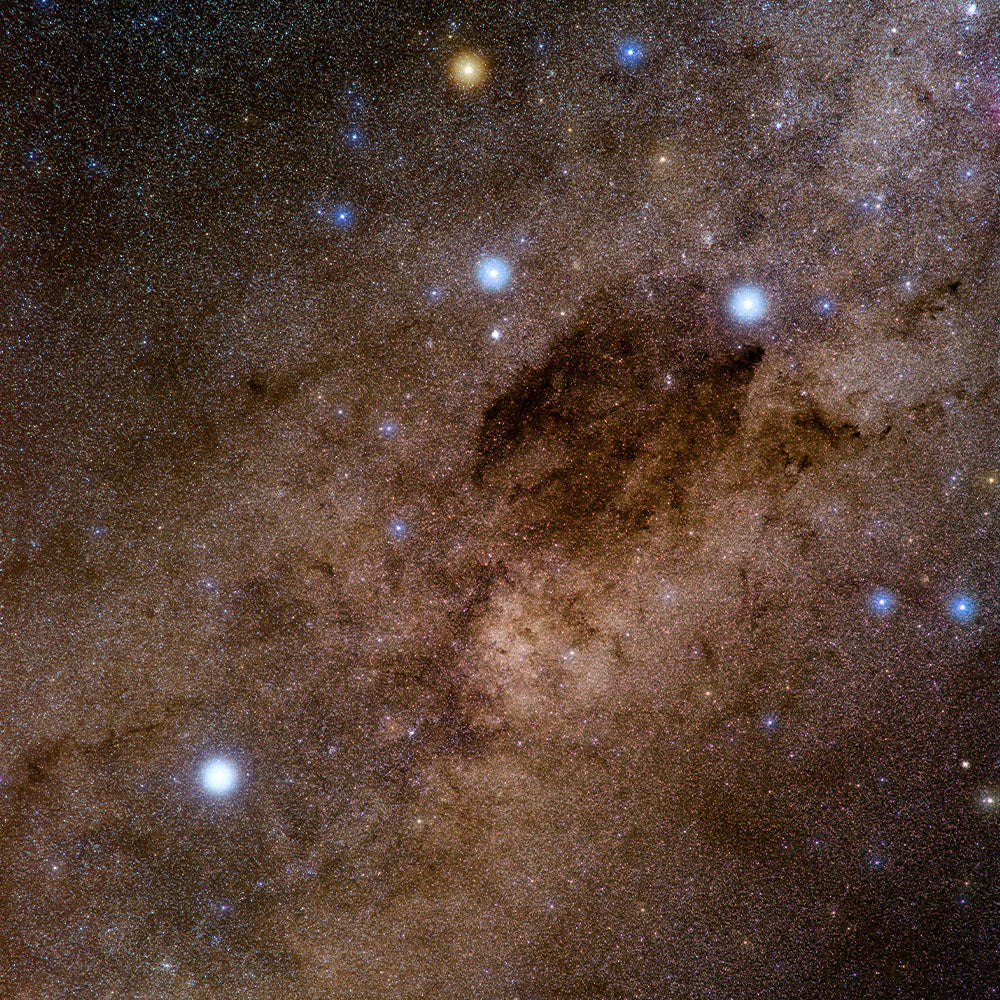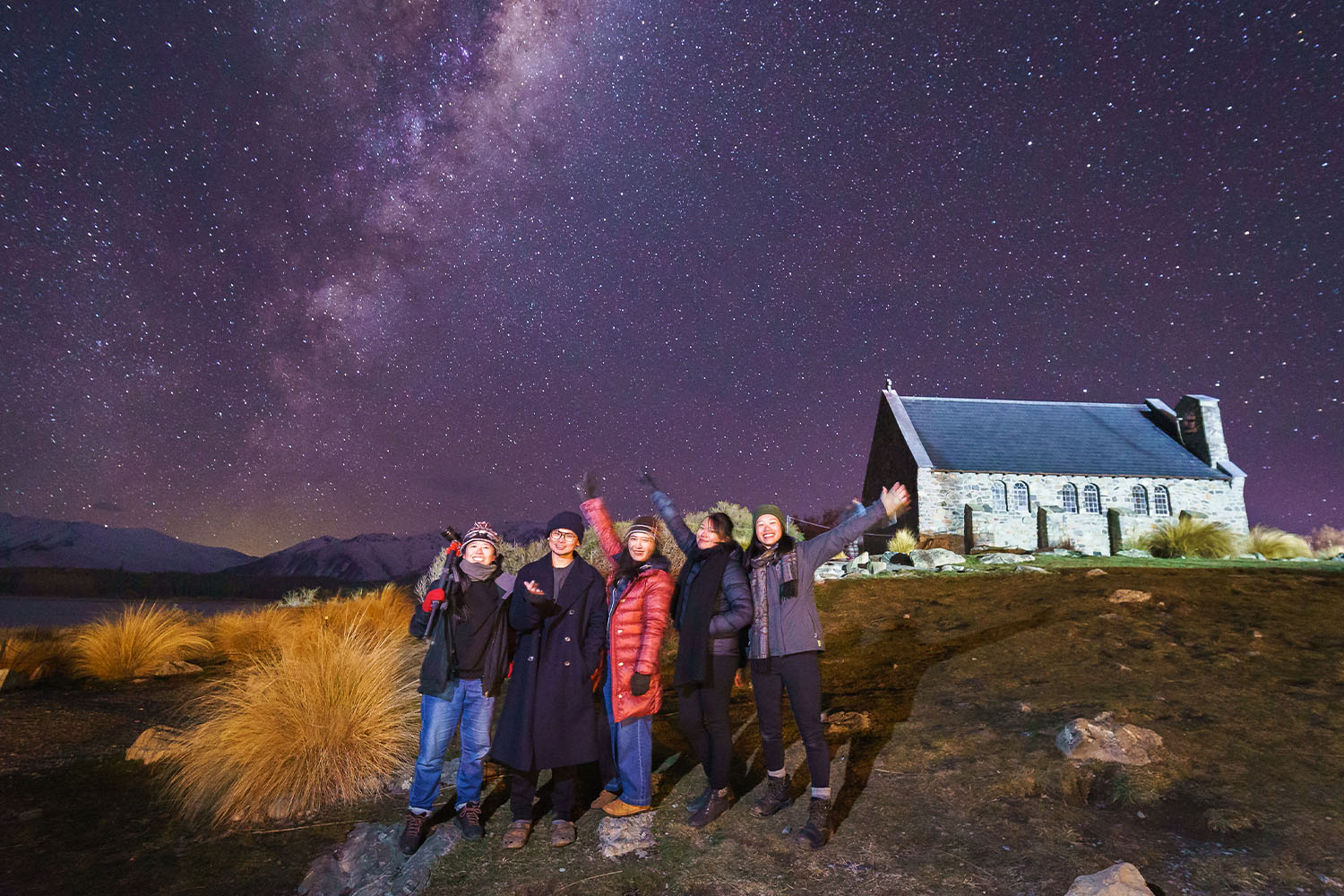 Alpha CruX
Private Stargazing
Get up close to glittering star clusters and glowing Nebulae, and marvel at the Milky Way Galaxy under some of the world's purest night skies, within Aoraki Mackenzie international dark sky reserve.