Come along and join me for the Ultimate Deep Sky experience!
On this experience you will be immersed into the world of Deep Sky Astrophotography.
Invest in yourself by learning about this thrilling facet of Astrophotography and take your knowledge to the next level by booking this private experience.
Learn secrets of photographing the night sky with personal guidance from a master of the art.
Spend up to 4 hours of concentrated tuition, mastering your cameras manual settings.
learn about the use of star tracking, as well as identifying and framing up some of the most fascinating regions of the night sky, such as nebulae, star clusters & galaxies!
We can mount your own camera onto a computer guided telescope or you can try out one of our dedicated astronomy cameras, for some serious Deep Sky Imaging.
All this, beneath the pristine night skies of Aoraki Mackenzie International Dark Sky Reserve.
Tours are private sessions up to 4 hours long that can be tailored to your individual needs.
Experience includes discussion about astronomy/camera equipment & settings, night sky targets, fundamental Astrophotography, and Deep Sky Imaging.
You will also learn image post processing techniques using photos taken on the night, so you'll take home some epic images of DEEP SPACE that will make all your friends envious.
It is recommended to have your own DSLR or Mirrorless camera that is capable of manual settings, at least one wide angle lens, a sturdy tripod & an empty SD card, and a fully charged battery.
Note: Deep Sky Imaging telescope can only adapt to Sony E, Canon EF & Nikon F camera mounts. Cameras can be loaned to clients on the night if necessary.
You will have the option to trial one of our full spectrum modified DSLRs or dedicated (Cooled) astronomy cameras.
There is no better place in the world for Stargazing & Astrophotography than Aoraki Mackenzie International Dark Sky Reserve.
• Private experience will be tailored to your individual needs. 
• Up to 4 hours of concentrated hands-on learning 
• Friendly, knowledgeable and passionate local Kiwi tutor 
• Hosted under some of the purest quality night skies in the world 
• Some photography equipment can be provided to supplement your own kit during the experience 
• Use of computerized astronomy equipment for deep sky imaging 
• Laser pointer as a visual aid for 'naked-eye' observing 
• 'Quick start guide to Astrophotography' document will be provided for future reference 
• Red head torches are available to use for the duration of the tour 
Can't find what you're looking for?
Get in touch here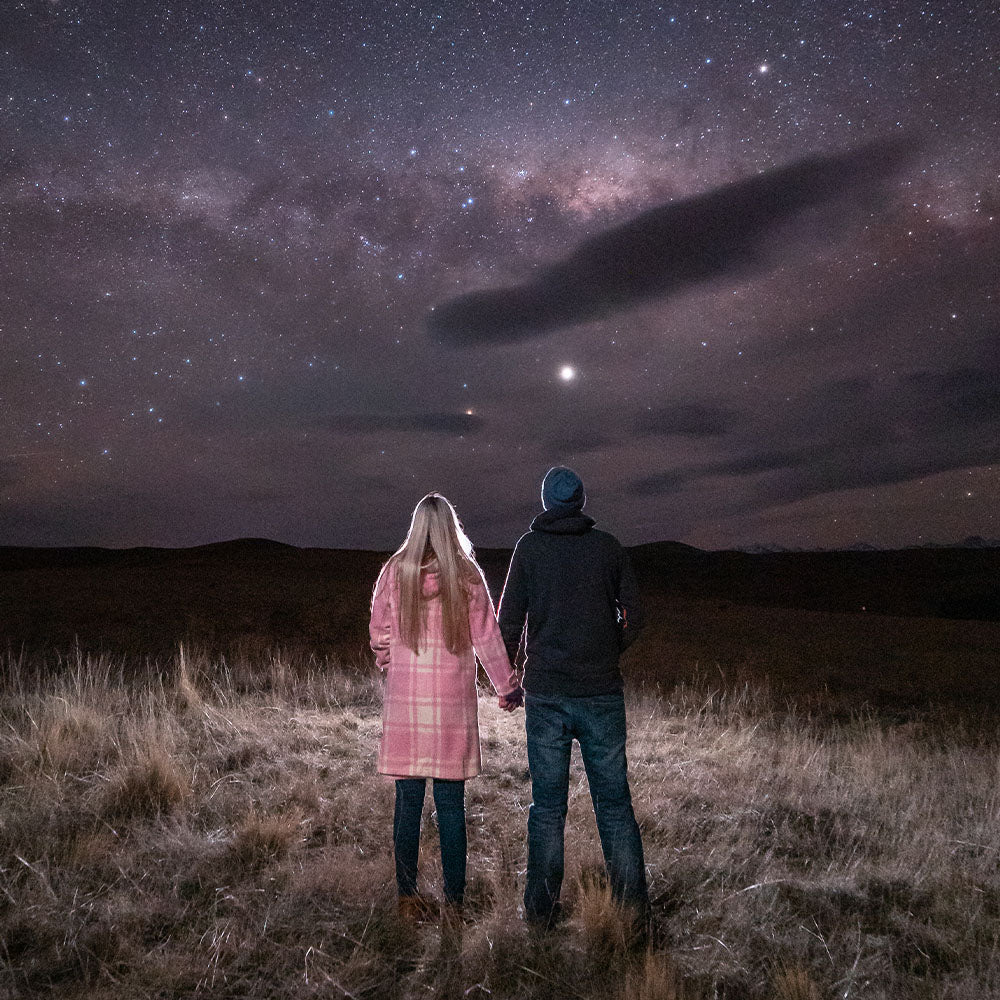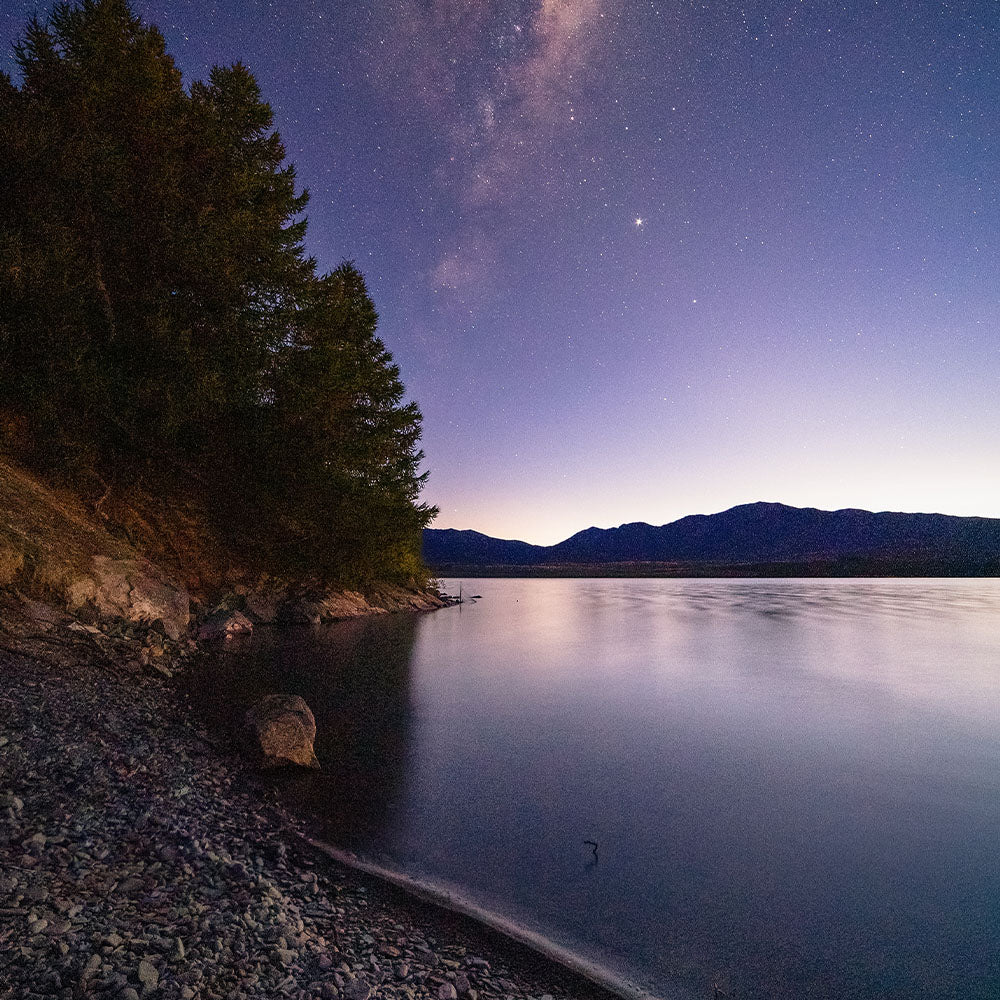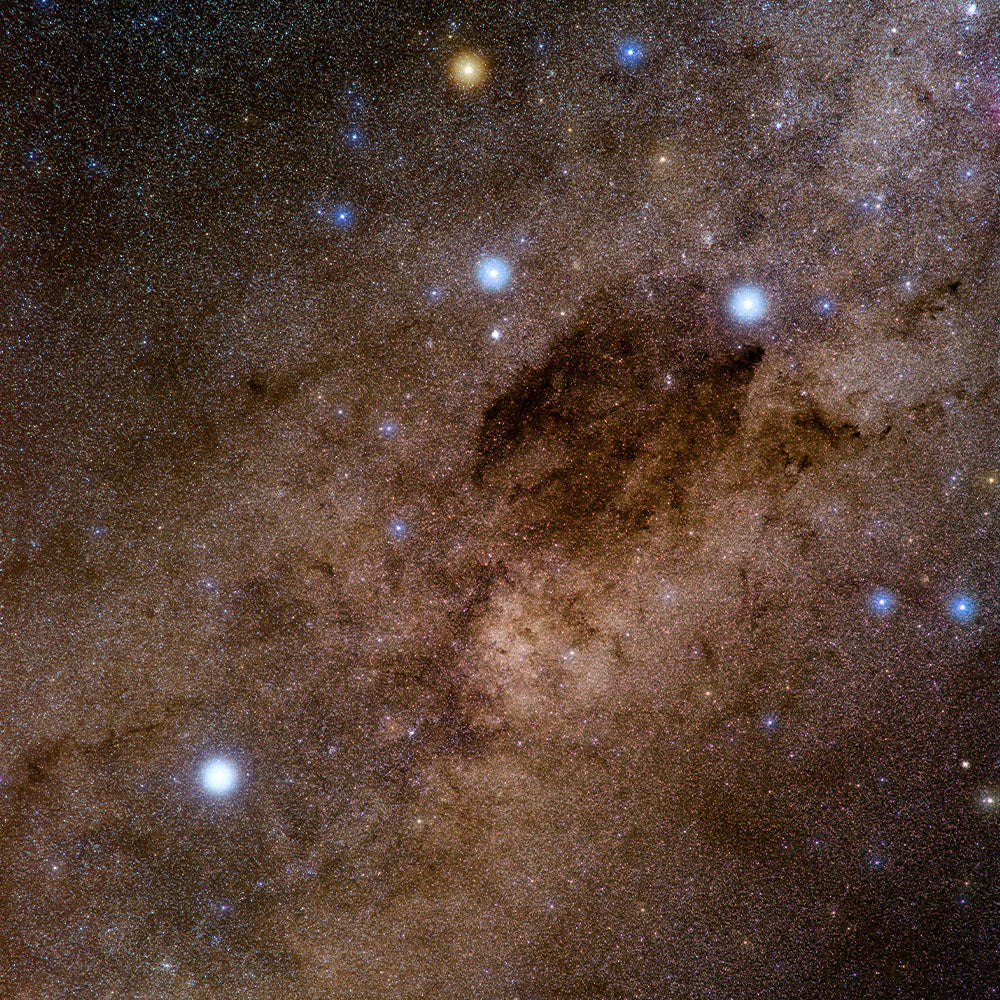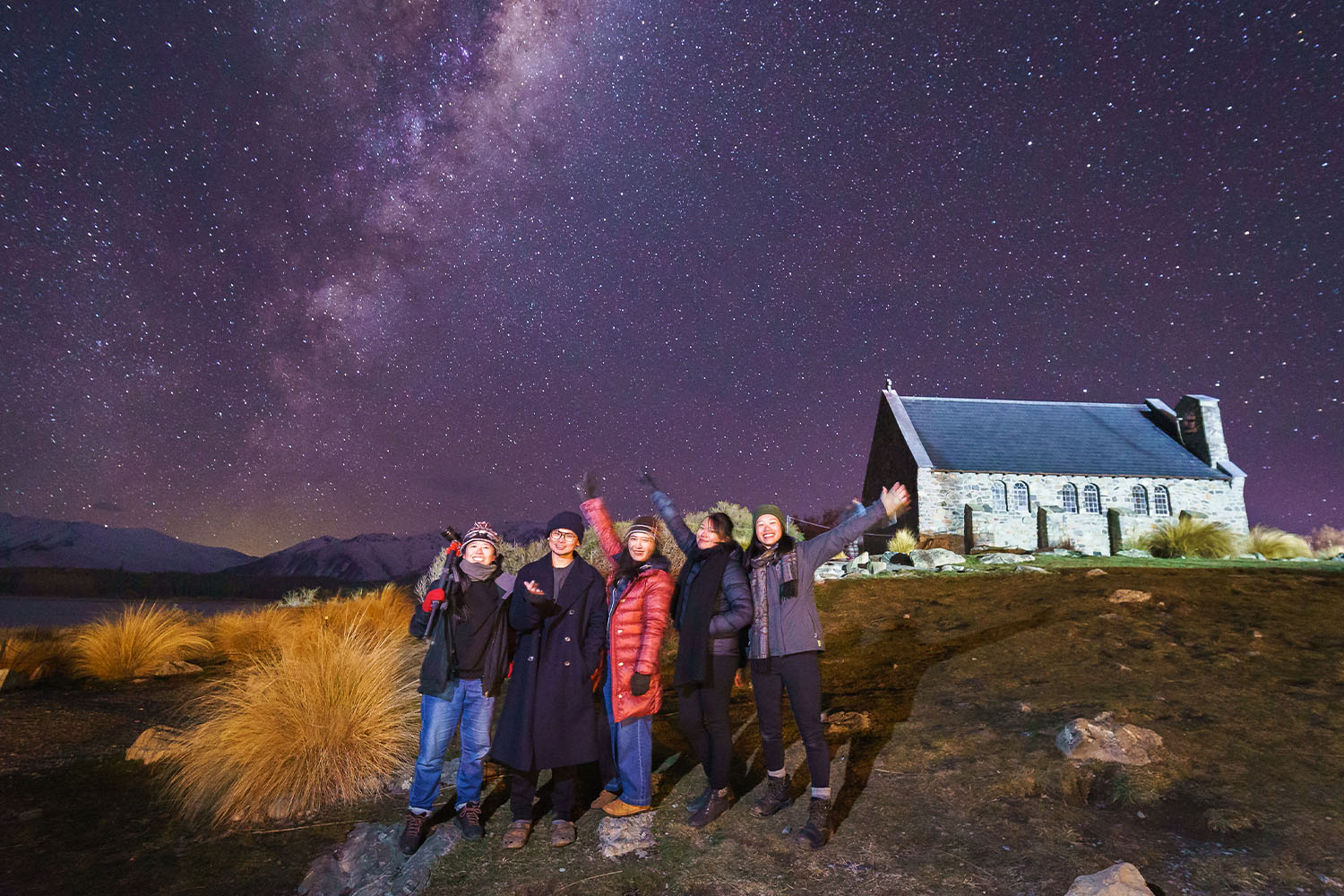 Alpha CruX
Private Stargazing
Get up close to glittering star clusters and glowing Nebulae, and marvel at the Milky Way Galaxy under some of the world's purest night skies, within Aoraki Mackenzie international dark sky reserve.